The greatness of a nation and its moral progress can be judged by the way its animals are treated.
— Mahatma Gandhi
Superior Veterinary Care & Great Pet Health for Layton Area Pets
Pet Health
At Mountain View Animal Clinic, comprehensive care at every stage of your pet's life, from puppy- or kittenhood to the senior years, is our highest priority. A twice-a-year wellness examination lets us assess your pet's current health status, and these regular exams allow us to chart and observe any changes in his or her condition. Early diagnosis and treatment are crucial, and a complete medical history, including regular testing, helps us to accomplish this.
Accurate, Helpful Pet Care Information
Whether you have a first new puppy or kitten in your family or you are an old hand at caring for pets, we hope that you will be able to get good information from these pages, as well as from your visits to our clinic.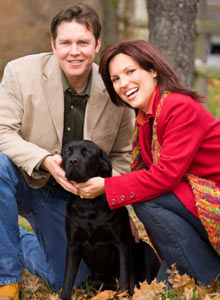 Our veterinarians always look forward to talking with you about vaccinations, blood tests, pet nutrition, dental issues, and any other concerns you may want to ask about. We believe that the best care for your pet is possible with our team approach — and you are a valued member.