If all the beasts were gone, men would die from a great loneliness of spirit, for whatever happens to the beasts also happens to the man. All things are connected.
— Chief Seattle, Suwamish Tribe
Mountain View Animal Clinic Is Open to Serve You and Your Pet
Clinic Hours
The entire staff of Mountain View Animal Clinic looks forward to seeing you and your pet soon. We encourage you to call 801-896-0080 for an appointment.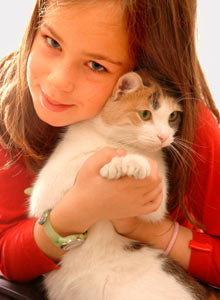 We are open:
Monday through Friday: 8:00 am – 6:00 pm
Although we do prefer appointments, if your pet needs veterinary treatment, he or she may be seen without one. Veterinary surgery is always by appointment only.
Emergency Care
Please call 801-896-0080 if your pet is having an emergency so that we may be ready when you arrive. If you have an emergency outside of our regular business hours, call Animal Emergency Center in Sunset at 801-776-8118 or Advanced Veterinary Care in Salt Lake City at 801-571-2050.