Kindness and compassion toward all living things is the mark of a civilized society.
— Cesar Chavez
Learn More About Mountain View Animal Clinic in Layton, UT
About Us
Our compassionate veterinarians and support staff are committed to responsible pet ownership, preventive pet care, and education. We care for your pets as if they were our own. Gentle, knowledgeable, and thorough, our entire staff works together to give you and your pet the best possible experience at our clinic.
We are proud to serve the communities of Layton, Washington Terrace, Riverdale, Uinta, and South Weber, and we sincerely hope you'll take some time to learn more about us!
Mountain View's Mission Statement
To ensure the high quality and consistency of care that our clients and their pets need and deserve, we will build our foundation upon the following cornerstones: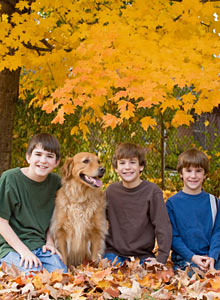 Compassion—All patients treated at our hospital will be given gentle medical care, with attention devoted to their physical and mental comfort. We will always remember that our clients have a unique bond with their pets. We believe firmly in the quality of life of both our pets and their families.
Customer Service—We strive to provide exemplary customer service in a caring, courteous, and professional manner.
Top-Quality Medicine—We are dedicated to offering the "gold standard" of medicine. Every client will be offered this level of medicine. We will seek to educate our clients in aspects of care. Clients who elect for a different standard of medicine will receive this without judgment. We are committed to continuously improving our knowledge and skills.
Integrity—All interactions with clients, patients, employees, and vendors will be conducted with the utmost honesty and fairness.
One of the strong points of our philosophy is our teamwork attitude and our emphasis on communication. We believe in delivering up-to-date services to our patients in the most compassionate and humane manner possible, as well as being caring and sensitive with our clients.